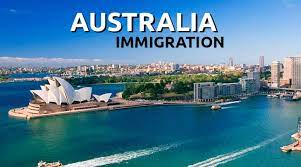 Australia Immigration Consultants PhoenixGRS – Trusted and Experienced Australia Immigration Consultants in India
Australia is a highly developed first global country this is recognized to provide infinite opportunities and the best residing requirements to each her citizens and overseas immigrants. It is the country of preference for migrants who wish to relocate for both employment and residency purposes.
At PhoenixGRS, we boast of an extraordinary crew of exceptional Australian immigration experts / Immigration Process for Australia  in India, all of whom are committed to making the procedure of migration easy, smooth, and hassle-free for you. Our offerings are inclusive of:
Conducting distinctive profile evaluation and counseling

Pre-landing offerings that consist of whole documentation and filing

Complete post-landing offerings required after visa approval
Enjoy smooth and stress-free immigration process for australia from India 
The PhoenixGRS team is home to some of Australia's best Indian immigration consultants with years of experience helping our clients enjoy a smooth journey towards the achievement of their dreams. We pride ourselves on our in-depth knowledge of Australian visa laws,
Australian visa application
rules, and regulatory policies.
With us, you can expect to receive advice based on information on the latest developments and current market trends. It is this dedication and passion that makes us the premier immigration consultant for Australia in Bangalore. 
From the beginning, we have constantly focused on maintaining the highest levels of transparency and quality in all of our services. It is for this reason that each of our Australia Visa and Immigration Consulting services delivers, guarantees 100% client satisfaction and exceeds expectations.
Migrate to Australia as a Skilled Worker with PhoenixGRS in India 
Australia offers a general skilled migration program for foreign workers who wish to migrate to the country for employment and residency opportunities. The country has broad eligibility criteria for visa approval for people wishing to apply for qualified immigration to Australia from India.
Skilled Worker Program Details 
This is a points-based program and eligible people are those who have obtained at least 65 points before applying for the program. In addition, each applicant must have an eligible job listed by Australia, language skills, a medical assessment, and a police report to obtain the general skilled migration visa in Australia.
 At PhoenixGRS, as one of the
immigration consultant to Australia
we provide guided assistance and expert advice to help you get your skilled Visa for your Australian immigration from India.