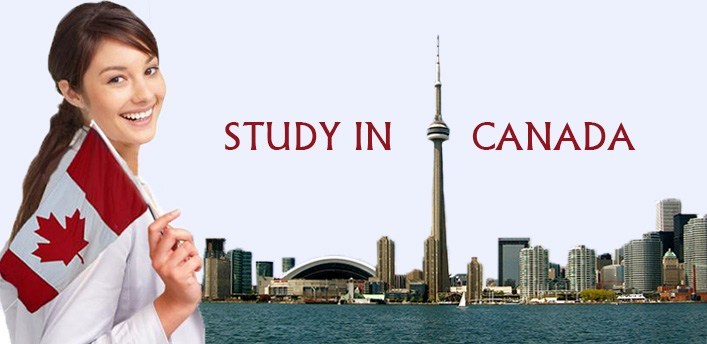 Study Abroad Consultant / Canada Study Visa
As Canada offers the foremost level of education and life of living along with a clean and safe environment, it has become the first choice for aspiring candidates who wish to pursue higher education abroad. Canada is not only a highly developed, industrialized, and civilized country with the latest facilities and infrastructure, it also has a pollution-free environment, a low crime rate, and a longer life expectancy than over 95% of the countries in the world.
Due to the declining population and high industrial progress, it offers excellent employment opportunities with permanent settlement options. PhoenixGRS is one of the top Canadian Student Visa consultants / Study Abroad Consultant in Bangalore providing professional and authentic services.
Canada continues to attract a constant number of Indian students by providing Canada Study Visa. Although admission to top universities in Canada continues to require excellent educational results, the permission to study is authenticated by means of a Study Permit. If you wish to obtain an educational, professional, or vocational degree from a university, college, or other educational institution in Canada, you will need a study permit before entering Canada and to do this you need a good Study Abroad consultant. So we provide best service in Canada Study Visa criteria.
This study permit is provided to candidates upon their entry in Canada. To get there, applicants must first apply for a Temporary Resident Visa provided by the High Commission of Canada and facilitated by the Visa Application Centers. VFS Global Services is the designated VAC for the Canadian visa. Moreover, applicants should also know the reasons for their Canadian visa being rejected? we'll tell you about everything from the requirements for a student visa to the documents needed to get Canada Study Visa for the study permit.
What is a study permit? 
A study permit is a document issued by Canadian immigration authorities that serves as a permit for international students to study in Canada. International candidates cannot study in Canada without obtaining a valid study permit. In addition, students who obtain a study permit are allowed to enroll only in designated educational institutions.
Obtaining a study permit from a Study abroad consultant
You must bring your covering letter and all specified documents to Canada. At the airport, you will meet an immigration officer. Present your passport and cover letter to the official border control agency who will then validate them and, if it deems appropriate, issue you with your study permit.
Canadian Student Visa Eligibility Criteria 
You can apply for a Canada Student Visa if you meet the following criteria: 
 You have been welcomed by the Designated Learning Institution (DLI). 

 You must demonstrate that you have sufficient funds to pay for tuition and living expenses. 

 You must prove that you have a clean history and no criminal record. Applicants must produce a police certificate to prove this. 

 You must undergo a health check-up and produce a medical certificate attesting that you are in good health. 

 In addition, at the time of the visa interview, you must convince the visa officer that you will be leaving Canada after completing your studies.
What documents are required for the Canadian visa? 
You must apply for a student visa after receiving the college acceptance letter. You should start the visa process around June if you are targeting at September intake. Below are the documents you need to apply for a student visa in Canada. 
Valid passport 
You would need a valid passport to apply for a study permit. According to the Canadian High Commission, it is important that you have a valid passport that covers your intended stay in Canada. For example, if you plan to travel to Canada in September 2019 for a two-year course, your passport must be valid until at least September 2021. 
Proof of acceptance from a designated educational institution 
You will need the letter of acceptance from the university/institute you intend to attend. A designated learning institute is a university recognized by the Department of Immigration. In case you are applying for Quebec, you would also need a CAQ which would be appropriatly notified.
Proof of funds 
When applying for a study permit, you must present proof of funds. As per the current standards, you need to prove that you would have sufficient funds to pay our tuition fees as well as to cover living expenses. Canadian immigration estimates that a student would need at least 10,000 CAD for each year of stay. In addition to the previous two, the student must also demonstrate that he has sufficient funds for a fair return.
Passport-size photographs 
If you have opted for the offline application, you would need two passport-size photographs that meet the standards indicated. For an online application, you must obtain a digital copy of the photograph which should not exceed 4MB. Other requirements are standard regarding neutral facial expression, a plain background, and no head covering (except for religious purposes ). Note: 
The size of the image must be at least 35mm x 45mm 

Image must be recent (no older than 6 months)
Immigration Medical Examination (IME) 
Canadian immigration requires international students from India to undergo a mandatory immigration medical examination by appointed physicians. Students should make an appointment and visit the listed doctors for a medical examination, preferably one week before starting the visa application. This is to give the doctors enough time to certify and upload the necessary documents. It is always advisable to make an appointment in advance with the nearest facility/practitioner according to the list of doctors in charge. 
The designated physician will perform a complete medical examination and may refer you for chest x-rays and laboratory tests. Once the examination is complete, the doctor will send the results to the CIC.
English Proficiency Exam Score 
Although it is not mandatory to have it at the time of application, we strongly recommend that you show up and obtain your English Proficiency Score before starting the visa application process. As it stands, you should have submitted your English proficiency score to confirm your admission to the Canadian university. TOEFL, IELTS, etc. They are all acceptable.
Statement of Purpose
When applying for a Canadian study permit, you will be required to submit an essay indicating the purpose of your trip to Canada and the reasons for choosing the particular institution. This will be required as an optional document in the checklist, but we strongly recommend that you submit the same.
Credit Card
If you are applying online, a credit card is also required to pay the application fee. The Canadian visa application fee is 160 CAD. Remember that the system only accepts credit cards and not debit cards. Also, it doesn't have to be your own credit card. You can also use your parents' cards, provided you have explicit permission to do so. 
In addition to the above, if you are applying online, you must have access to a digital scanner. However, if you are applying offline, you should have certified copies of all documents mentioned above. It is important to note that as you apply online, you will be prompted to download certain documents, complete them, print them, sign them, and then upload them. Therefore, the availability of the scanner must be agreed upon. The system also permits you to upload a good-quality digital image. However, we recommend a scanner for a camera. 
During the personal interview, the investigator may request additional documents. These can be documents proving academic or financial status. These may include: 
 Diplomas, degrees, or certificates of schooling

 Test results, such as TOEFL, SAT, GRE, or GMAT 

 Your intention to leave Canada at the end of the course 

 How will you pay for all education, living, and travel expenses?