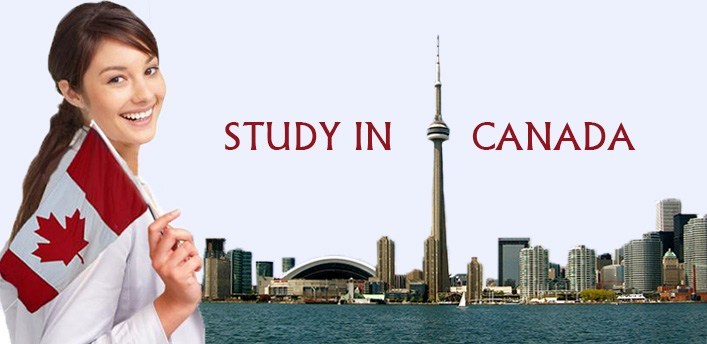 CANADA STUDY ABROAD VISA/CANADA PR Visa Programs 2021 -2023
Canada Immigration programs are going to be very dynamic as well as accommodating. Despite the global coronavirus pandemic, Canada has set a target of welcoming over 400,000 new immigrants per year, beginning in the year 2021. Phoenixgrs provides best Canada Study Abroad Visa services for students who are willing to study in Canada.
Canada is committed to process immigration applications to the best of its ability. The department of Immigration, Refugees and Citizenship Canada (IRCC) continues to welcome new immigration applications and is processing as many of them as it can so that immigrants can come to Canada during and after the pandemic. Express Entry draws continue to occur approximately every two weeks with candidates all over the world receiving permanent residence invitation
Canada offers one of the world's most open and dynamic immigration systems. There are over 100 different Canadian immigration pathways for skilled workers, business people, and families. They provide Canada Study Abroad Visa for students who are willing to study abroad. This comprehensive page will help you explore which options may be best for you.
In next 3 years under Canada PR Visa Programs ,more than one million high qualified people will migrate to Canada under different visa categories. There are many pathways to immigrate to Canada and secure Canadian permanent residence and if you are looking to apply for Canada PR visa ,then then you've come to the right place. Phoenix GRS is committed to provide the best consultancy ,advisory and support in the most transparent manner to make your Canada dream come true.
Canada Study Abroad visa/Canada PR Visa Programs Overview
We will outline the broad categories of Canadian immigration in an effort to keep things simple for our readers. Click on the links to the specific programs to learn more about the requirements and qualifications needed to be eligible to apply.
Canada Immigration suggestion
Discover your Canada immigration options by taking a free evaluation from our expert team . We will evaluate your credentials for various available immigration programs and let you know which one is the best for you.  Kindly contact your nearest branch or you may get in touch with our immigration consultants at our head office located in Bangalore ,India.
Professional & Skilled Workers
The vast majority of newcomers to Canada acquire Canada PR visa (Permanent Resident Visa ) through Skilled worker programs. Canada immigration targets for 2021-2023 indicate that nearly 300000 new skilled workers (professionals immigrants) will be welcomed to the country each year. This means that there are many opportunities for foreign nationals with the skills and qualifications , needed to fill labour gaps in the Canadian economy.
The skilled worker programs programs aim to positively affect the Canadian economy and programs aim to attract skilled workers to Canada. Skilled workers are able to fill shortages in Canada's labour force and build lasting careers contributing to the Canadian economy. Skilled worker immigration programs are permanent resident programs, and successful applicants receive Canadian permanent resident status.
Some of the occupations , which are very high in demand in Canada are as:
Accounting and Finance and many more…
Benefits of Having a Canada PR Visa.
Major benefits for those who become Canadian permanent residents:
A Booming economy with lots of jobs

Excellent medical and health care treatment for free

Free high-quality education ( To All Children Under Age of 18)

A safe and pollution free country with a lot of space

Social services and social security benefits

A multicultural and welcoming society Visa

Opportunity to invite parent's post-settlement.
What are the Requirements to Immigrate to Canada?
You need to score 67 points out of 100 points in Federal Skilled Worker Points System.

Your work occupation should be listed in Canada's demand list.

You have to score good bands in the IELTS exam.

You need to maintain funds in your account.

You need to produce papers for your employment, Education, Language proficiency, etc.

Work Experience will play Important role when Applying for Permanent Resident Visa.
You must score 67 points out of 100 to meet Canada residence Visa requirements. If you are accompanied by your spouse, his/her points will also be taken into consideration for PR application.
The documents required for an immigration application depend on the program to which you are applying. For example, some immigration programs require Canadian experience and some do not require any at all.
Documents that are likely to be required include identification/travel documents, educational records, proof of work experience, financial history, etc. In order to determine the documents, you will require, first you have to determine which immigration program is best for you!
Why Does Canada Need Immigrants?
Canada welcomes immigrants under three classes: the economic class, family class, and refugee and humanitarian class.
Skilled workers are welcomed under the economic class to support Canada's high living standards. Canada has an aging population and low birth rate which is why most of the immigrants it welcomes are skilled workers. Canada needs these skilled workers to support its labour force and economic growth. These skilled workers arrive with strong language skills, work experience, and education, and desire to succeed. Hence, they play a vital role in Canada's efforts to support economic growth and social services such as education and universal health care.
The second largest immigrant class arrives through family sponsorship. Canada welcomes the loved ones of Canadian citizens and permanent residents since strong families are the bedrock of Canada's society and economy. Allowing close family members to build a life in Canada provides families with the emotional support they need to thrive in the country's society and economy.
The third largest class are welcomed as refugees and for humanitarian purposes. As one of the world's most privileged nations, Canada has a moral obligation to provide safety to those fleeing persecution and other hardship, and Canada has a long tradition since the end of the Second World War of demonstrating humanitarian leadership. In 1986, the United Nations awarded the people of Canada the Nansen Medal, which is the UN's highest honour for those who demonstrate excellence in helping refugees. Canada remains the first and only country to receive the Nansen Medal.
Why Do Canadians Support Immigration?
One of the most unique things about Canada is it reports some of the strongest levels of public support for immigration in the world. Since the early 1990s, public support for immigration in Canada has steadily increased. Today, some 80 per cent of Canadians agree that immigration is beneficial to the economy. The strong public support allows the Canadian government to target the arrival of over 400,000 new immigrants per year.
Public support for immigration in Canada is due to the following factors:
History: Canada has a history of immigration. British and French settlers joined Canada's Indigenous peoples to build the country. Since Canada's Confederation in 1867, it has welcomed millions of immigrants from all corners of the globe. Hence, other than Canada's Indigenous peoples, all Canadians are immigrants or the descendants of immigrants. As the saying goes at the Canadian Museum of Immigration in Halifax, Nova Scotia, "A Canadian is an immigrant with seniority."
Geography: Canada is able to exercise great control over who enters the country since it is surrounded by vast bodies of water and only shares its border with one country, the United States. The strong control allows Canada to screen people before they enter the country to make sure they meet Canada's policy goals.
Policy: Canada invests billions of dollars each year in welcoming immigrants and providing them with settlement supports such as job training. In addition, Canada invests billions on education, health care, infrastructure, and other important areas to keep living standards high for Canadians and immigrants.
Politics: Canada's largest cities and provinces have high levels of immigration. Politicians need support from immigrants in order to win democratic elections.
How Much Money do You Need to Immigrate to Canada?
The necessary amount of funds you need to immigrate to Canada varies greatly. Some immigration programs do not require anything more than the processing fees for your application. Others require a substantial investment in Canada. We will break it down by category below.
Economic immigration: Most economic categories of immigration require proof that you are able to financially support yourself during your resettlement in Canada. Some however do not. The categories of economic immigration that do not request proof of settlement funds usually require the applicant to have Canadian work experience or a Canadian job offer. The rationale being that these candidates do not require funds for resettlement in Canada given the fact that they have already integrated into the Canadian workforce.
Family sponsorship: In most cases, you do not provide financial information to sponsor a spouse or dependent child. If you are sponsoring other family members like a parent or grandparent, there is a financial requirement that will need to be met in order to be eligible to apply.
Humanitarian and refugee sponsorship: If you are applying under humanitarian and compassionate grounds applications, no financial requirements exist. The only time financial information is required under this category of immigration is if the refugee is a privately sponsored applicant. In that case, the Canadian group sponsoring the refugee must demonstrate that they have raised sufficient funds to sponsor the resettlement of the refugee candidate.
What is the Fastest Way to Immigrate to Canada?
The fastest method of immigrating to Canada is through Express Entry. Express Entry processes most applications in six months or less.
What is the Maximum Age for Canadian Immigration?
There is no specific age limit requirement for any Canadian immigration program. That said, in most categories of economic immigration, applicants 25-35 receive the maximum points. That doesn't mean older applicants cannot be selected. Having substantial work experience, high language proficiency, connections to Canada, and advanced education can easily offset any points lost for age in economic immigration.
Family sponsorship and humanitarian and refugee immigration to Canada do not use a ranking system and therefore do not have any penalties for age whatsoever.
Is it Easy to Immigrate to Canada?
With over 80 pathways of immigration, Canada has a range of options for all types of applicants. That said, moving to a new country requires some effort. Some immigration programs require higher qualifications and more documents than others. Using the services of a Canadian immigration lawyer can greatly assist in the immigration process from start to finish.
Canadian immigration lawyers are the point of contact with the government for your application. They handle the submission of your application and advise you on the documents you need, the ones you might want to include, and the documents you should not provide.
To learn more about how the skilled legal professionals and lawyers at the Canadin Law Firm can help you, check out our Canadian immigration services page.
Do I Need a Job Offer to Immigrate to Canada?
No. The vast majority of all Canadian permanent residents do not have a job offer in Canada when they apply. While some Canadian immigration programs require applicants to have a Canadian job offer, there are a range of programs and options available to foreign nationals without an offer of employment in Canada.
What is a Permanent Resident?
A Canadian permanent resident is a citizen of another country who has been granted permission to live in Canada as a permanent resident. Once a person has permanent resident status, they have the right to live and work anywhere in the country. Permanent residents receive a significant number of benefits in Canada, including access to healthcare and social services, the right to live, work, and study anywhere in Canada, and protection under Canadian law. As well, after being a permanent resident for a certain amount of time, permanent residents are eligible to apply to become Canadian citizens! Notably, Canadian permanent residents do not have the right to vote in Canadian elections.
What is a Citizen?
Canadian citizens have many rights and privileges in Canada. Citizens have access to healthcare, social services, support under the law. A citizen can live, work, and study, anywhere in Canada, and has the right to vote in Canadian elections. As well, citizenship cannot be revoked or removed. All people born in Canada automatically qualify for Canadian citizenship. As well, foreign nationals can become naturalized Canadian citizens by going through the proper application process with Immigration, Refugees, and Citizenship Canada (IRCC).
Can I Work Anywhere in Canada?
Once a person has Canadian permanent resident status, they have the authorization to live and work anywhere in Canada. If a foreign national does not have Canadian permanent resident status, then they must have the proper authorization to work in Canada. Usually, this authorization comes in the form of a Canadian work permit.
Can I Bring My Family to Canada?
Certain immigration programs allow foreign nationals to immigrate to Canada with their family members. However, the family members able to accompany a foreign national varies depending on the immigration program. For example, those immigrating through Canada's Express Entry system are eligible to include their spouse and dependent children on the application, but not their parents. However, Canada has family sponsorship programs enabling Canadian citizens and permanent residents to sponsor their spouse or common-law partner, dependent children, and parents/grandparents. In order to determine whether or not your family members may join you, first you must determine which immigration pathway you choose to pursue!
Express Entry
Under Canada Immigration programs , 'the express entry " is a system through which ,the Immigration Refugees and Citizenship Canada (IRCC) uses to manage applications for three major federal skilled worker immigration programs.
Federal Skilled Worker (FSW)

Federal Skilled Trades (FST)

Canadian Experience Class (CEC).
As well, many provinces operate Provincial Nomination Programs (PNPs) streams that are aligned with Express Entry. Candidates who are eligible for one of the programs managed by Express Entry must submit a profile to the Express Entry pool.
All Express Entry candidates are then assigned a score based on their profile using the Comprehensive Ranking System (CRS), regardless of the program for which they are eligible. This score is based on various criteria, including age, education, language proficiency, work experience, and connections to Canada. The highest-ranking candidates are issued invitations to apply for permanent residence in periodic Express Entry draws. Once invited, processing times are as fast as 6 months.
Federal Skilled Worker
All Federal Skilled Worker (FSW) candidates must have a minimum of one year of skilled work experience. However, this program does not require a connection to Canada, so it can be an ideal immigration option for foreign nationals living outside of Canada. Please note that the program does have strict eligibility requirements regarding work experience, level of education, age, and language proficiency.
Federal Skilled Trades
In order to qualify for the Federal Skilled Trades (FST) program, candidates must have at least two years of work experience in a skilled trade. This experience must have been obtained within the previous 5 years. As well, eligible candidates must have either an offer of full-time employment for a position lasting at least 12-months or a certificate of qualification in their skilled trade which is issued by a Canadian provincial or territorial authority.
Canadian Experience Class
The Canadian Experience Class (CEC) is an economic immigration program which requires some Canadian experience. Candidates must have at least 12 months of full-time, skilled work experience, completed in Canada within the previous 3 years. This program is not an option for foreign nationals who do not possess this Canadian experience.
Provincial Nominee Programs for Skilled Workers
Canada's provinces and territories operate unique immigration programs designed to meet their individual economic and demographic needs. These are called Provincial Nominee Programs (PNPs). Many of these programs target skilled workers who can fill gaps in provincial and territorial workforces, so there are a variety of options for skilled workers.
Quebec Immigration for Skilled Workers
The province of Quebec retains significant autonomy and authority over its immigration policies and procedures, especially when compared to the other provinces and territories. For this reason, Quebec operates its own immigration programs which are outside of the federal Express Entry system.
Applying for permanent residence through the province of Quebec follows a two-step process. First, it is necessary to apply to the Quebec government to receive a Certificat de sélection du Québec (CSQ). Once an applicant has a CSQ, they are then able to submit a paper-based application for permanent residence to Canada's federal immigration authorities. Quebec operates two major permanent residence programs for skilled workers:
Quebec Experience Program (PEQ)

Quebec Skilled Worker (QSW)
Quebec Experience Program
The Quebec Experience Program (PEQ) program requires skilled workers to be living in Quebec and to have 12 months of full-time, skilled work experience completed within Quebec in the previous 2 years. The program has a faster processing time than Quebec Skilled Worker (QSW) but it also has stricter eligibility requirements. This program does require applicants to demonstrate advanced intermediate knowledge of oral French.
Quebec Skilled Worker
The Quebec Skilled Worker Program (QSW) program may be an option for skilled workers living outside of Quebec, as it does not necessarily require a Quebec connection. The QSW program uses a points grid to assess eligibility for the program and to rank candidates against one another. Interested candidates must submit an electronic Expression of Interest (EOI) using the Arrima Portal. The most competitive candidates will be invited to apply to the program.
Work Permits
Skilled workers who are interested in working in Canada, but are not eligible for an existing immigration program, may be interested in pursuing a temporary work permit. Work experience gained while on a temporary work permit may increase the candidate's eligibility for permanent residence immigration programs. To obtain a work permit, candidates usually require a job offer from a Canadian employer.
Business immigration:
All forms of business immigration require significant investment in Canada. It might require the applicant to have invested in a Canadian company or require an applicant to make an interest free loan to the federal or provincial government
Family Sponsorship
Family sponsorship is a category of immigration available to the family members of Canadian citizens and permanent residents.
Family members eligible to sponsor include:
Spouse or common-law/conjugal partner

Dependent child (adopted or biological)
In some circumstances, you may be eligible to sponsor other family members outside the above-mentioned categories. If you have no other eligible relatives to sponsor you may sponsor the following family members:
Orphaned brother or sister
Humanitarian and Refugee Immigration
Canada has an international reputation as a leader in accepting new refugees and other immigrants for humanitarian and compassionate reasons. A significant portion of Canada's annual immigration target is dedicated to admitting refugees.