ICCRC Registered Immigration Consultants /  Registered Canadian Immigration Consultants in India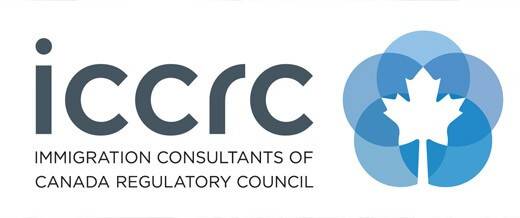 When an immigration consultant in India inquired from immigration prospects, "where would they like to move?" -most of them will likely say Canada. Why is immigration to Canada so popular? Well, there are various grounds for that. 
The first reason has to do with the Canadian immigration program itself. The Express Entry program is Canada's national immigration pathway and is widely considered one of the best immigration programs in the world. While other immigration programs are often very complicated and very often biased policies, Express Entry is open to anyone. 
At the same time, it offers applicants multiple pathways, making their chances of immigration much better than any other program. Finally, the Express Entry program is virtually free until you are actually selected for immigration. Hence, there is no need to waste money on applying without a success guarantee. 
The problem, however, is that all of these great advantages also mean that immigration to Canada is incredibly competitive. The smartest candidates recognize this and are therefore ready to seek professional help. And this is where ICCRC Registered Immigration Consultants – India are important. 
But before we talk about the best ICCRC Registered Immigration Consultants in Bangalore – India , let's talk about the Canadian Immigration Program. If you want to apply, the first thing to do is to get a general idea. Let's start.
How can I apply for Canada PR?
 If you want to apply to immigrate to Canada, you need to follow the Express Entry application procedure as given below: 
Express Entry Program: The first step should be to create a profile for Express Entry. To do this, you need to go to the CIC website and fill out their form. This form will ask you for personal information such as age, language skills, education, work experience, etc. Make sure that all the information you provided can be validated with accurate documents. or else your profile will not be accepted. After the submissions of all the information, it will be examined and will be given a CRS score. It will be the important factor used to determine your eligibility for immigration.

Provincial Nomination Programs: Provincial Nomination Programs are a list of immigration alternatives for people who wish to move to a particular province. Each province has its own set of qualification requirements, but ultimately it works through the Express Entry program. You will need to create a PNP profile again. If you get a PNP nomination, you are guaranteed to be selected for future Express Entry draws. Note, however, that some PNPs charge money for the evaluation without guarantee of selection. Therefore, it is better to seek professional immigration advice before doing so.

Express Entry Draws: The Express Entry draws takes place every two weeks. After receiving the CRS score, you must wait for the next draw. Once you are successful, check your score against the cut-off. If your score is higher than this, you will receive an invitation to apply for a PR visa. If not, you have to improve it. Also, if you have a PNP nomination, you are sure to get an ITA. 
Canada Immigration: After obtaining the ITA, you must apply for a Canada PR visa. Once received, you will have 1 year time to move to Canada. During this time, you should gather all the proper documents like police clearance, financial documents, etc. These will ensure your smooth immigration. Also, once you arrive in Canada, you and any other immigrant with you will need to undergo a medical examination which you will have to pay for. So you should carry enough money for that too. After obtaining your certificate of medical clearance, you can officially become a Canada PR.
So that's the whole Canadian immigration process. As you can see, it is best to have professional advice from Authenticated and reliable Canada Immigration Consultants in India to ensure success. This is where Talent Connected all over the world can help you the most. Like, how? Let us explain.
Why hire only iccrc registered immigration consultants in bangalore? 
Knowledgeable ICCRC immigration consultants – The visa application procedures and eligibility criteria are well known to ICCRC Certified Immigration Consultants. You will be in good hands if you work with an authorized Canada PR consultant in India.

 No possibility of fraud or scams – As they are associated with immigration laws, therefore, there is no risk of fraud or scams. 
 No Hidden Costs: When you engage an ICCRC authorized Immigration Consultant, you will be avoided the hidden fees that other consultants might charge you after the work. Select a consultant wisely if you want your visa application approved in a short period of time without wasting money.
Recommendations: Authorized Immigration Consultants in India are knowledgeable and experienced enough to evaluate your profile and make suggestions to improve your chances of visa approval. They can also help you prepare error-free applications, paperworks, and documents. They will check all your documents for you. 
Reduces processing time – For new visa applicants, the whole process can be quite taxing. It's a phrase you don't want to go through. Therefore, you should only hire an ICCRC authorized immigration consultant.