Canada PR Visa Consultant
These days the demand for skilled workers in Canada is very high, but the government has implemented strict necessary rules when it comes to approving applications of applicants in its immigration programs. It means that many deserving candidates are excluded because they do not meet all the criteria demanded by the government. The Canadian government has a tough job selecting immigrants who can live in this country. They have different programs but each has its own criteria which must be met by any candidate interested in settling there. If anybody is looking for a Canadian PR visa then they are at the right place because we, Phoenix GRS proved ourselves as the best Canadian PR visa Consultant in Bangalore, India.
CANADA IMMIGRATION SERVICE / CANADA PR VISA PROGRAMS
There are over 80 immigration programs run by the Canadian government to allow people to work and settle in Canada. There are permanent and temporary Canadian immigration categories for which you can apply. As a Canadian PR, you have access to health policies and most of the other benefits available to citizens of Canada.
How to get a PR visa for Canada?
Permanent Visa Categories:
● Federal Skilled Worker
● Provincial Nominee Program
● Canadian Experience Class
● Quebec Immigration
● Atlantic Immigrant Pilot Program
● Federal Skilled Trades Class
You can select any of the above programs and follow these steps to apply for your visa using the Express Entry Method: Step 1: Verify your program eligibility. Step 2: Congregate all the required documents Step 3: Create an Express Entry profile with valid details. Step 4: Submit your profile to the Express Entry Pool. Step 5: After the submission of your profile one must wait to receive their invitation to apply (ITA). We feel proud to announce that we are one of the best leading Canadian PR Visa Consultant in Bangalore, as we are having Highest success rate, migrating to Canada from India with the best Canada PR Visa Programs Listed above.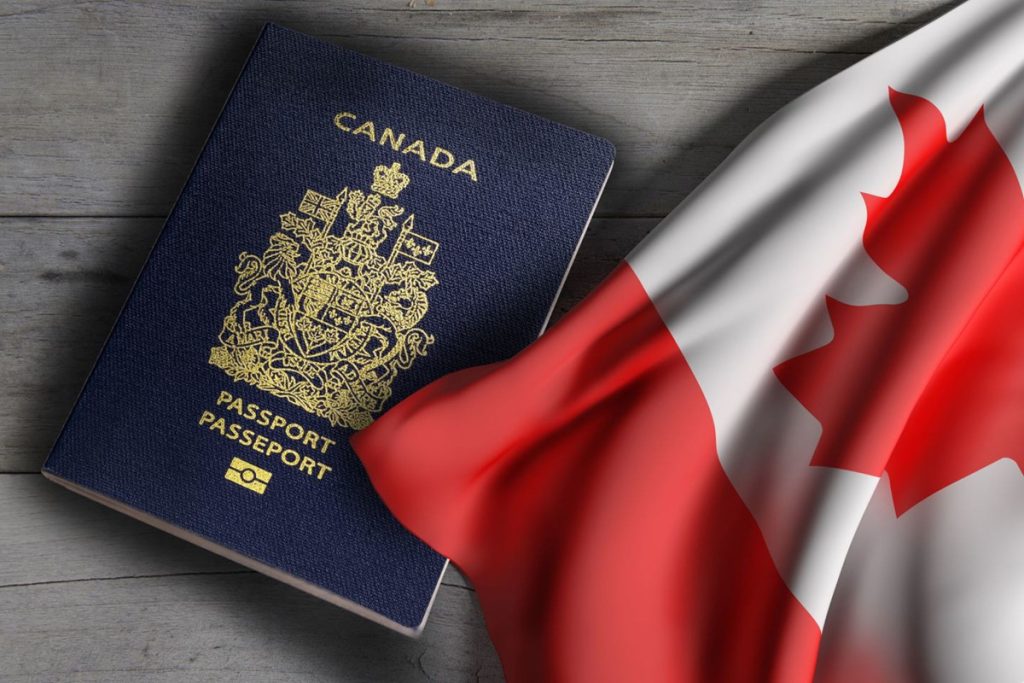 FEDERAL SKILLED WORKER PROGRAM (FSWP)
The Federal Skilled Worker Program (FSW) is one of the best flagship programs through which one can easily immigrate to Canada. The country welcomes more than ten thousand people each year under this program. The FSW Canadian Immigration Program is intended for skilled immigrant workers around the world who wish to work in Canada for a long period. Applicants can apply with their spouse/partner and their dependent children.
PROVINCIAL NOMINEE PROGRAMS (PNP)
The Provincial Nominee Programs allow provinces of Canada to nominate individuals for permanent residence in Canada, based on the labor market needs and the economic needs of the particular province. The eligibility criteria for the PNP program depend on the set of criteria established by the particular province. If you are eligible, you will be appointed and be able to apply for Immigration, Refugee, and Canadian Citizenship (IRCC) for your PR.
CANADIAN EXPERIENCE CLASS (CEC)
The Canadian Experience Class is a category in which skilled workers convert their temporary resident visas to permanent Canadian residence. This is based on the time they have spent in Canada while contributing to the economy and society. An applicant must demonstrate a minimum of one year of Canadian work experience to obtain this visa.
QUEBEC SKILLED WORKER PROGRAM (QSW)
This special program for permanent residence in Canada is intended for skilled workers who would like to live in Quebec. The province has a special agreement with the government and a separate set of enforcement rules.
ATLANTIC IMMIGRANT PILOT PROGRAM (AIPP)
If you want to live in one of Canada's 4 Atlantic provinces and are a skilled worker or international graduate, the Atlantic Immigration Pilot Program is for you. The four Atlantic provinces are:
● Newfoundland and Labrador
● New Brunswick
● Prince Edward Island
● Nova Scotia
The program is an employer-based program that aims to help employees to get PR and the resulting benefits. To be eligible for the program, The one must graduate from a reputed publicly funded institution in Atlantic Canada or a skilled worker who must meet the eligibility criteria of the program.
FEDERAL SKILLED TRADES CLASS PROGRAM (FSTP)
The Federal Skilled Trades Program (FSTP) is an immigration program designed to provide permanent residence to skilled workers based on their qualifications in a particular trade. Immigration, Refugees & Citizenship is the lead department for this program.